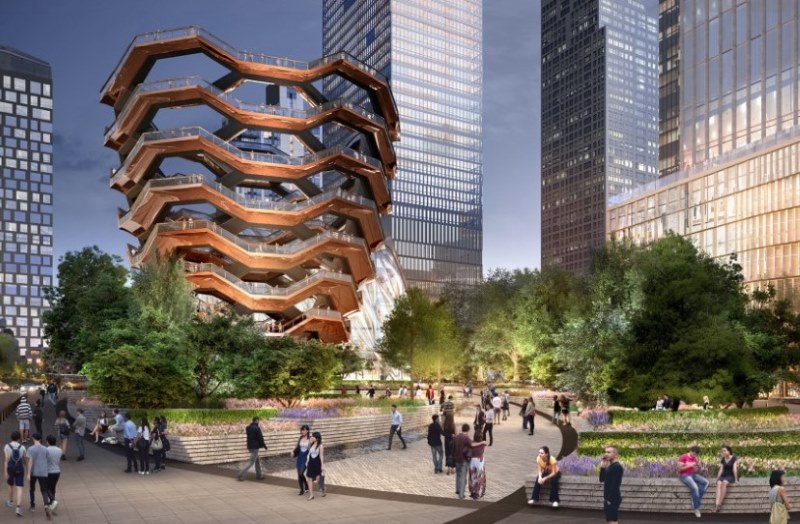 Thomas Heatherwick, the founder of Heatherwick Studio, has a team of 180 problem-solving designers dedicated to making the physical world around us better for everyone. Heatherwick has a combined workshop and design studio in Central London that designs across multiple industries with apparent ease, to include furniture, buses, the Olympic cauldron for the London 2012 opening ceremony, and a new pedestrian bridge for London as well as on large-scale projects in cities all over the world, prioritising those with the greatest positive social impact.
Heatherwick seems himself and his team as practical inventors with no signature style but has an approach that leads from human experience rather than any fixed design dogma. In the design process every architect, designer, landscape architect and maker are encouraged to challenge and contribute ideas and to collaborate to make projects that are affordable and buildable.
Heatherwick specialises in objects which play on the viewer's expectations: stools built like spinning tops, with no solid base, benches formed by squeezing aluminium through a shaped hole, or planks which can be folded into a chair in seconds. Some of the firm's most notable projects are the Olympic cauldron for the 2012 London Olympics, the UK pavilion at the 2010 Shanghai expo, and Maggie's Centre, Yorkshire.
Heatherwick and Bjarke Ingels are operating top-niche design studio. They have collaborated to create a headquarters for Google at London's King's Cross campus, which will be the first wholly owned and designed Google building outside of the United States and will be combined with Google's current building at 6 Pancras Square. The project's planning application indicates that the complex will be built with sustainable materials and will also house an indoor basketball court and a swimming pool, and the building will be topped with a large roof garden.